District Superintendent
Contessa Pelfrey
This is My Story
I am proud to be a long-time member of the Jamestown School District family! I began my career in 1993 right here at Jamestown Elementary School as a 6-8th grade teacher for 21 years, coached volleyball, and was the director of student activities and leadership.  I received my Administrative Credential in 2013 and have served the previous three years as principal of Jamestown School. I have been recently selected as your next Superintendent of Jamestown School District and I am honored to have assumed this role in July of 2017. I am committed to the success of Jamestown School District and I look forward to the continuance of a positive partnership with the parents and families of our district as well as the greater community!
I believe strongly in working together as a total school community to provide rigorous academic instruction along with providing a safe, respectful learning environment by making a commitment to teach and support social-emotional learning as well. Developing a positive school culture is important to me and in my tenure as principal have helped to develop and facilitate a school-wide Positive Behavioral Intervention Support system, and I am a strong advocate for Trauma Informed Practices. One of our current district goals is to develop and promote a trauma-informed school system that provides prevention and early intervention strategies to create a supportive and nurturing school environment.
I was born and raised in Northern California in the small rice-farming town of Willows. In 1989, I married my wonderful husband, Ed Pelfrey, who is also an administrator in Stanislaus County. I have three grown children who all attended Jamestown Elementary School, and two beautiful grandchildren.  I earned my Bachelor's Degree from California State University Chico, and my Administrative Credential from Stanislaus State University.
I look forward to serving this incredible school community!  I am so excited about the upcoming opportunities, and I know that together we will continue to successfully build upon the educational mission and vision Jamestown School District.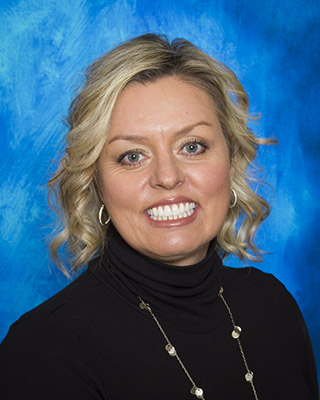 Contessa Pelfrey
District Superintendent
209.984.4058
cpelfrey@jespanthers.org