David Croy
Principal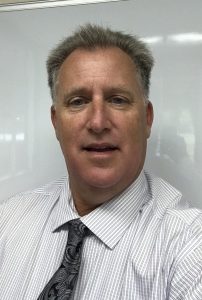 209.984.4058 x3150
dcroy@jespanthers.org
I grew up in a small town, much like Jamestown, with a high school graduation class of twenty-three. I joined the military after high school and served two years in Germany and two years at Ft. Benning Georgia.
After my honorable discharge, I went on to receive my Associates of Arts degree from Mt. Hood Community College and continued on and completed my Bachelors of Arts degree in Elementary Education from Concordia University. After several years of teaching I pursued my Masters of Arts degree in Educational Administration. I have now spent over half my career serving in an administrative capacity in both the Elementary and High school settings.
My wife and I raised our three children in Southern California and when they settled in the Northern part of California, my wife and I followed. I currently have two grandchildren and a third on the way.
My passion for education compelled me to enter a field that I would be able to infect others with my love for learning. I strive to make lifelong learners of all the students I am entrusted.