Joan Perry
Principal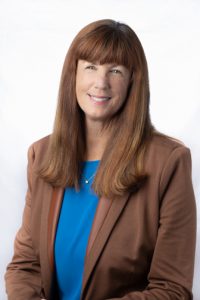 209.984.4058 x3150
jperry@jespanthers.org
Dear Parents and Students:
For returning families Welcome Back! For new families to Jamestown School District, I want to extend you a warm welcome. We are so glad to have you here with us.
Jamestown Elementary Schools have a rich history in the community and seek to address the needs of each and every child. To that end, the focus this year is to develop Healthy Bodies, Strong Minds, and Positive Relationships.
Healthy Bodies
Daily Exercise         Quality Nourishment         Good Sleep
Healthy Minds
Intellectual Curiosity          Creativity           Conscious Choices
Purposeful Awareness of Self and Others      Lifelong Learner
Positive Relationships
To communicate wants and needs effectively
To build trust and create honesty with people
To listen with empathy and understanding
To bring out the best in each other
While the school is addressing this theme, you can be confident that all teachers will be focusing on the academic rigors of learning through engaging and purposeful lessons. The goal is to move the needle towards individual progress as well as school-wide advancement in Reading, Writing, Math, Science, Technology, Physical Education and the Arts. This will be accomplished through rigorous and relevant instruction.
Yet teachers and staff can't accomplish this alone. Adult support is a critical piece in a student's success in school. Please make a commitment that your child will be at school on time each and every day. Next, create a quiet spot for your child to complete homework and have a time to read each and every day. Finally, communicate with teachers and staff if you have any questions, need any additional resources and support, or want to volunteer.
Looking forward to a wonderful 2018-2019 school year!
This is My Story
I am a native Californian, the daughter of parents who grew up during the depression. As a result of their experiences they worked hard to instill in me values of dedication, perseverance, and the belief that a good education is a powerful pathway to personal success.
I earned my B.A. from Seattle Pacific University, my Special Education Teaching Credential from San Jose State University, and both my Master's of Education and Administrative Credential from Simpson University.
My husband and I have two beautiful daughters who encouraged me to return to teaching while they were both in High School (and I could no longer help them with their math homework). In 2002, I accepted a position teaching at Morrill Middle School, and since that time I have been on a wonderful journey to understand the power of an educator to teach in a way that enables the student to understand the beauty of the world around them, to gain knowledge through exploration and reflection, and to seek clarity in discovering their own potential.
I am honored to step into the role of Principal for Jamestown Elementary. I am committed to supporting the teachers, staff, and community as we dedicate ourselves to educating students in a way that prepares them for the joys and responsibilities of school and beyond.