Joan Perry
Principal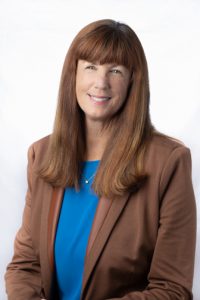 209.984.4058 x3150
jperry@jespanthers.org
Creating A Culture of Kindness
While the primary role of education is to teach children to read well, speak well, write well, and calculate well, teachers and staff also spend time focusing on character traits which promote positive and healthy relationships.
February is Kindness month. Teachers and staff will be encouraging students to purposefully practice kindness both at school and at home.
How does kindness promote positive relationships? According to Patty O'Grady, PhD, who is an expert in neuroscience and emotional learning, the brain actually changes when it experiences kindness. Shestates that "children and adolescents do not learn kindness by only thinking about it or by talking aboutit. Kindness is best learned by feeling it so that the it can be reproduced in thoughts and actions." Beloware examples of the benefits of kindness being taught and experienced in the school setting.
1)  Kindness creates a greater sense of belonging and improved self-esteem
2)  Kindness can improve overall health and reduce stress and anxiety
3)  Kindness increases feelings of both empathy and gratitude
4)  Kindness supports better concentration and improved learning
5)  Kindnesses reduces depression and incidents of bullying
And since we are now celebrating kindness month, our Jamestown School Leadership team has been working hard to create a calendar of kindness activities which will encourage and build this importantcharacter trait. When you pick your child up from school, rather than ask them "How was your day?" ask instead "What random acts of kindness did you perform?"
As always, thank you for your support and collaboration in your child's success.
Joan Perry
This is My Story
I am a native Californian, the daughter of parents who grew up during the depression. As a result of their experiences they worked hard to instill in me values of dedication, perseverance, and the belief that a good education is a powerful pathway to personal success.
I earned my B.A. from Seattle Pacific University, my Special Education Teaching Credential from San Jose State University, and both my Master's of Education and Administrative Credential from Simpson University.
My husband and I have two beautiful daughters who encouraged me to return to teaching while they were both in High School (and I could no longer help them with their math homework). In 2002, I accepted a position teaching at Morrill Middle School, and since that time I have been on a wonderful journey to understand the power of an educator to teach in a way that enables the student to understand the beauty of the world around them, to gain knowledge through exploration and reflection, and to seek clarity in discovering their own potential.
I am honored to step into the role of Principal for Jamestown Elementary. I am committed to supporting the teachers, staff, and community as we dedicate ourselves to educating students in a way that prepares them for the joys and responsibilities of school and beyond.