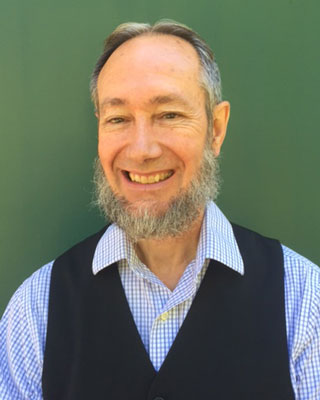 Bart Taylor
Principal
209.984.4058 x3150
btaylor@jespanthers.org
Principal's Corner
March 2018
Parents,
This is an exciting and important time of year. We have been having both Kindness Month Challenge and Read to Succeed Programs going on in February. Each and every day counts as students are learning so very much this time of year. It is critical that they attend every minute they can. State testing will be coming up in April and May for our third through eighth graders.
Mark your calendar for our fun Family Literacy Night, March 8 and Comcast Cares Day, Saturday, April 21. We hope to see all of you out at these events. It is with mixed emotions that I have decided to leave Jamestown School District at the end of the year. This is an amazing place because everyone has made it so. There is tremendous potential here to truly affect each student's life with tremendous good. The staff is well trained and works hard with a great heart to serve each student's individual needs. You parents are amazingly caring, supportive and involved. I don't know any school that has better leadership.
I have been honored to have had the opportunity to serve here this year. Again, Jamestown School District is an amazing place with great potential. I hope the very best for each student, parent, and staff member as you continue to build on all the good that is here.
I recognize that my gifts, talents, knowledge, and experience are not a good match for the District at this time. As I want the very best for the District I think it best at this time to resign in order to allow for what I hope will bring about the very best here for the long-term.
I will continue to serve through the remainder of the 2017-2018 school year. I commit to a continued personal effort, integrity, and dedicated service to the District during this time. Please feel free to contact me if you ever have any questions or concerns.
Bart Taylor, Principal
This is My Story
I was born and raised in Southern California.  I was married in 1982, obtained my teaching credential in 1984, moved to Tuolumne County in 1989, and obtained my administrative credential at Cal State Stanislaus in 1999.  I am blessed to have six adult children and several grandchildren.
Through the years I have been involved in education in several different capacities.   I have taught everything from kindergarten through high school, primarily fifth through eighth grade, was involved in maintenance operations and transportation management, and had the honor and privilege of serving as Soulsbyville's principal for 10 years.
My philosophy of education has been born out of my love for people and my experiences with caring for children.  I try to treat others with the respect that I hope to earn for myself, and I feel firsthand the joys and difficulties involved in learning.   I have learned that provided the right environments, opportunities, and supports, people enjoy learning.  I have done extensive work in character development and feel that positive character qualities are essential for good education. Nothing thrills me more than watching children who might have doubted their own abilities, learn some difficult concept or skill, and improve.
I am thrilled to work with the Jamestown staff, students, and community, orchestrate all the great things we already have going on, and help improve our services as we learn and improve together.