Joan Perry
Principal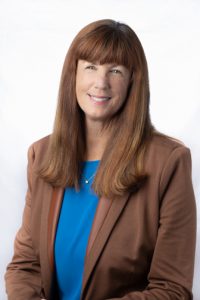 209.984.4058 x3150
jperry@jespanthers.org
Fall in Love with Learning
"Learn from yesterday, live for today, hope for tomorrow. The important thing is to not stop questioning and learning."   Albert Einstein
As we move from the long, warm days of summer to the cool yet colorful days of Autumn, I am reminded that change is inevitable, yet how we approach change should be intentionally planned.
Learning, to be enriching, must be purposeful. There must be care in planning, vision in implementation, and joy in creating something new with that knowledge.
Your role as parents, guardians, and/or caregivers in preparing students to love learning begins with communication. Communicate with the children your expectation that they can and will learn and that they have a responsibility to come to school committed to doing their best each and every day. Next, preparation. Prepare your child for the rigors of school by making sure they arrive to school on time, have all the materials they need, and have a quiet space at home for homework completion. Finally, collaborate. Talk with your child's teacher and seek out ways to partner in order to strengthen your child's academic, social, and behavioral success. Parent- teacher conferences is just one avenue for collaboration. Volunteering in the classroom is another. Supporting extra-curricular activities might work better for some. No matter how you are able to collaborate, know that education is and always will be a team approach.
The Jamestown School District team strives to create a positive environment to foster this love of learning and the joy in gaining knowledge and wisdom. Please know that teachers welcome your feedback and appreciate all of your support.
This is My Story
I am a native Californian, the daughter of parents who grew up during the depression. As a result of their experiences they worked hard to instill in me values of dedication, perseverance, and the belief that a good education is a powerful pathway to personal success.
I earned my B.A. from Seattle Pacific University, my Special Education Teaching Credential from San Jose State University, and both my Master's of Education and Administrative Credential from Simpson University.
My husband and I have two beautiful daughters who encouraged me to return to teaching while they were both in High School (and I could no longer help them with their math homework). In 2002, I accepted a position teaching at Morrill Middle School, and since that time I have been on a wonderful journey to understand the power of an educator to teach in a way that enables the student to understand the beauty of the world around them, to gain knowledge through exploration and reflection, and to seek clarity in discovering their own potential.
I am honored to step into the role of Principal for Jamestown Elementary. I am committed to supporting the teachers, staff, and community as we dedicate ourselves to educating students in a way that prepares them for the joys and responsibilities of school and beyond.