Joan Perry
Principal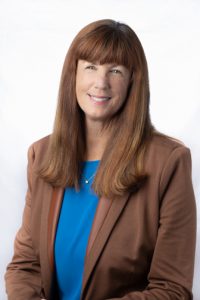 209.984.4058 x3150
jperry@jespanthers.org
Recently I shared one of my favorite educational sayings with the 7thgrade class:
"Perhaps the most valuable result of all education is the ability to make yourself do the thing you have to do, when it ought to be done, whether you like it or not."
~ Thomas Huxley
As we come to the close of the second semester, teachers take time to record and report out on their students' progress. Report card grades are just one measure of a student's ability to complete and turn in all their assignments, when it has to be done, whether or not they like the assignment. Grades reflect progress on learning the skills and curriculum being taught. However, teachers cannot accurately measure a student's progress if work is not completed and turned in or if assessments are not preformed to the best of a student's ability. So, as Thomas Huxley so powerfully stated, education's goal is to help children learn the value of completing tasks to the best of their ability at every opportunity. Learning this lesson is truly life changing.
Yet some things can't always be measured on report cards. Character traits such as creativity, curiosity, kindness, respect, honesty, taking initiative, collaboration and open mindedness are not always reflected on report cards. This is why the Jamestown School District team focuses and supports student growth in these internal strengths. For the month of March, the character trait is trustworthiness. As you spend time with your child, talk with them about the importance of trustworthiness and how to model this at home, at school, and in the community.
In a few weeks, we will be approaching Spring Break. When we return from break, we will be in the final stretch for the 2018-2019 school year. I look forward to watching the continued growth of our wonderful students.
Joan Perry
Principal
This is My Story
I am a native Californian, the daughter of parents who grew up during the depression. As a result of their experiences they worked hard to instill in me values of dedication, perseverance, and the belief that a good education is a powerful pathway to personal success.
I earned my B.A. from Seattle Pacific University, my Special Education Teaching Credential from San Jose State University, and both my Master's of Education and Administrative Credential from Simpson University.
My husband and I have two beautiful daughters who encouraged me to return to teaching while they were both in High School (and I could no longer help them with their math homework). In 2002, I accepted a position teaching at Morrill Middle School, and since that time I have been on a wonderful journey to understand the power of an educator to teach in a way that enables the student to understand the beauty of the world around them, to gain knowledge through exploration and reflection, and to seek clarity in discovering their own potential.
I am honored to step into the role of Principal for Jamestown Elementary. I am committed to supporting the teachers, staff, and community as we dedicate ourselves to educating students in a way that prepares them for the joys and responsibilities of school and beyond.