Jamestown School Mural Project
GROUTERS NEEDED
MAY 19TH 9AM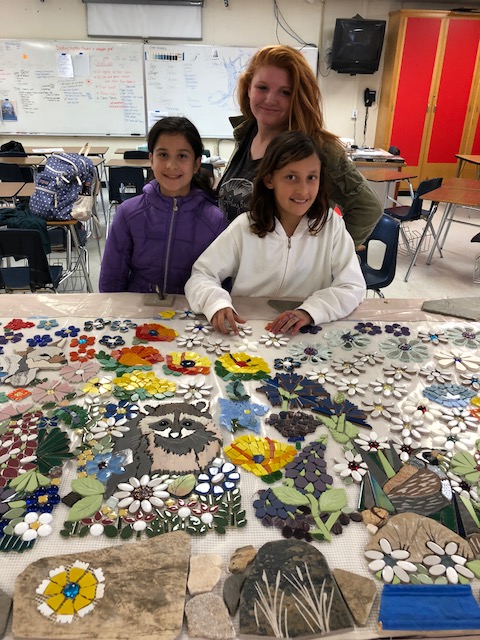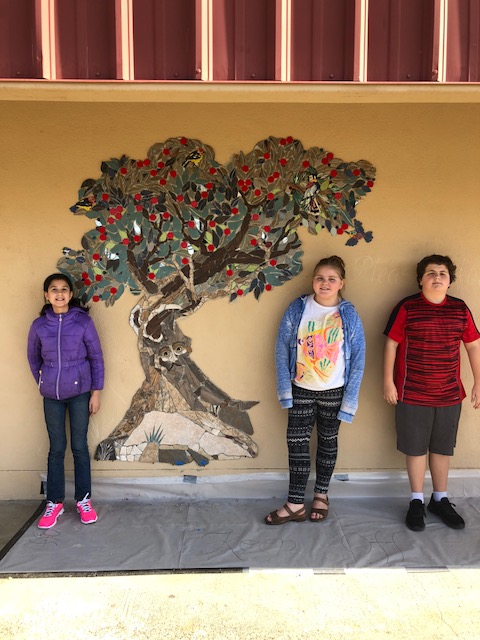 COME HELP BRING OUR PROJECT TO COMPLETION
Our newest mosaic mural project is almost complete. We need help grouting the final product. Come at 9am ready to get your hands dirty and have a great time as we see this beautiful mural to completion.  Make a day of it and join JFRC at the Jamestown Community Hall at 18250 Main St in Jamestown for an all you can eat Pancake Breakfast to raise money to keep JFRC open and able to provide services to our community! Then head on up to the school and join us for the fun of grouting.
GROUTING TRAINING STARTS AT 9AM
The more help we have the faster we will get finished and more fun we will have in the process!
Our mosaic mural project is a project created by Artist, Dianne Stearns along with the students from Jamestown School District. Designed to continue off of our existing mural located at the front of our school. This is in honor of Dr. Brenda Chapman (past Principal and Superintendent) as a retirement gift and acknowledge of her many years of educational service.